Cantorial Soloist Jodi Blankstein received her certificate in Jewish liturgical music from Hebrew College in June of 2010. Over the past nine years,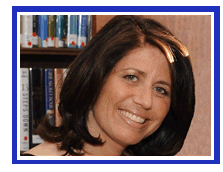 Jodi has served as the Cantorial Soloist at Temple Habonim in Barrington, RI, Temple Emanuel in Andover, and the Beth El Temple Center in Belmont. She currently serves as the Cantorial Soloist at Congregation Shalom in Chelmsford.
Prior to her Cantorial work, Jodi attended Lesley College where she received her degree in Elementary Education. After teaching elementary school for ten years, Jodi started her journey in sacred music while raising her two children. Immersing herself in her Cantorial role has enabled Jodi to combine her love of teaching and spiritual song.
Jodi lives in Needham, Massachusetts with her husband Jim. Their two children, Sydney and Zachary, are both in college.
Please join Jodi and 'Sanctuary' on Saturday November 11, 2017 at Temple Habonim in Barrington RI, timing to be announced, for a night of soulful song and community.