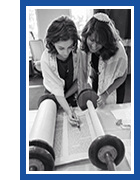 Bar and Bat Mitzvah
Having taught elementary school for ten years prior to being a soloist, Jodi specializes in the preparation of Bar and Bat Mitzvah students. Her early background in elementary education has enhanced her ability to teach to each child's learning style. Jodi can also help you to craft a service unique to your child and to synthesize a personal prayer book.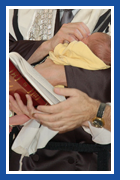 Brit Milah/Bris and Simchat Bat/Brit Bat
(covenential circumcision ceremony for boys and celebration of the birth of a daughter - covenential ceremony for girls)
Jodi will help you to create a soulful service for your newborn that will encompass song, family and ritual. For a Brit Milah, she will add spiritual song to the work of your chosen mohel. For a Simchat Brit, she is able to work independently or with a rabbi.
Weddings
Jodi will enrich this special day with traditional spiritual music as well as other pieces of your choice. She coordinates with your rabbi.
Funerals/Unveiling services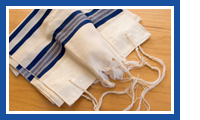 The chanting of several traditional psalms at a funeral or unveiling service can add comfort to and console those grieving. Jodi will chant these soothing pieces and other family chosen songs that will help to honor and bring peace to the moment.
Jodi is available to sing at all lifecycle events with or without accompaniment.
It was such a pleasure to be interviewed recently by Hal Slifer on Chagigah Radio WERS 88.9. Please click the link below to hear this brief dialogue as well as one of our recordings that aired on 12/31.
"Jodi interviewed on Chagigah Radio"
Click to listen